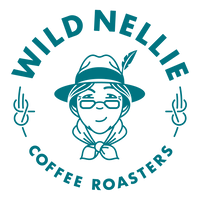 Who is Nellie?
Rumour has it that Nellie had her first cup of coffee for the price of a penny in a London coffeehouse.
Others described it as a "heathenish liquor" but she knew it was going to change the way the world worked. Determined to know more about the magical little bean, she set sail on a ship headed across the rough waters of the North Atlantic, following the trade winds straight to Central America. She then bartered her way along the equator sourcing many of the finest beans in the world before moving north and settling in Canada.



Whether on land or at sea, we at Wild Nellie wish you a day of adventure & good taste.